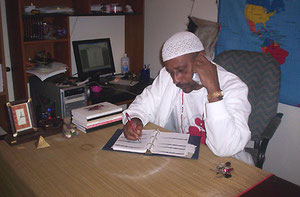 Nosotros no juagamos con la fe religiosa de ninguna persona, esa fe es respetada como la constitucion  de una gran nacion.
We do not play with the religious faith of any person, that faith is respected as the constitution of a great nation
Profanos Relanjense
Censurado en Cuba. http://www.youtube.com/watch?v=1pTEWdAn31Q&feature=related.
Mi Canal.