Todo se puede cuando se quiere.
Todos los quieran publicar su negocio o lo que hacen, lo pueden hacer por medio de esta pagina completamente gratis, meno porno todo se puede anunciar aquí.
Esta pagina es internacional de cualquier pais lo publicamos aquí. www.entualakongo.jimdo.com es creada para todos los hermanos que tengan su negocio se vea aquí, sin distinción de personas, deben de escribir a . Ya lo dije su anuncio es completamente gratis.
Así que si quiere que su negocio prospere aqui esta este humilde servidor Entuala Kongo.
La sociedad de escritores de la unión Americana y el periodismo esoterico, me asigno esta labor y el privilegio de poderlo hacer.
Ya es hora olvidese de las rencillas y los malos ratos. Ahora es la hora.
Domingo asesor general de afrocubanet.(760)265-9070
       El Amigo Butako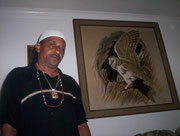 Los secretos intensos del Palo Mayombe Intriduccuon
 Recuerden que a ningun Arbol Seco se le tira piedra para agarrar su fruto..
Me gustaría invitar al Lector acompañarme en este fabuloso Viaje que Emprende nuestro Tatandi Entuala Kongo hacia el fascinante Mundo Exótico del Palo.  El Poder tener El Privilegio de ser guiado nuestros pasos por la vereda de La Enseñanza es un honor que pocos podemos gozar. La Sabiduría de este gran personaje producto  del Tesoro de Los Cabildos en Cuba. El Poder poseer en nuestras manos un poco del Legado de Enseñanza proveniente de Nuestros Ancestros de Cuba; es el propósito de este Libro, cual esperamos le sea de gran ayuda a todos nuestros Hermanos y Amigos en su desarrollo espiritual evolutivo de sus vidas.  El Tatandi Domingo B. Lage se atrevió con este trabajo a desafiar los límites del esquema de La Enseñanzas para darle un poco de Luz a las diferentes incógnitas y preguntas de muchos practicantes de Nuestro Credo sin estimar en tiempo ni prejudicial a nadie, sin importar su desarrollo espiritual en La Rama del Palo. Es el mayor interés del distinguido Tatandi de con esta maravillosa Obra que pone en sus manos querido lector preservar esta Religión a futuras generaciones.  Semilla que esperamos germinen en las manos de todos ustedes. Mis queridos lectores. Nunca sabremos en realidad el curso que tomara las guianzas de este libro, mas sin embargo de la misma forma que nadie puede rastrear El Curso y Origen del Viento más sin embargo es tan necesario El Aire en nuestras Vidas y Siempre está con nosotros aunque no lo veamos;  así esperamos que todos Los Espíritus lleven de su mano a todas Las Personas que de una manera u otra quieren buscar esta religión con Fe, Esperanza,  y Respeto. Y, para todos aquellos cuyas posturas siempre han sido proyectar su espíritu rebelde y mantener una posición  recia a todo movimiento evolutivo, son ustedes. La mayor inspiración para seguir expandiendo nuestra Fe a todos los confines del Mundo. Este libro los hará navegar en Los Contornos de Las Patipembas, vivirán en Las Memorias de Los Tata Nkizis en sus Magias, Fundamentos, y sus Secretos celosamente guardados hasta hoy. De todo Corazón le expreso a mi Amigo y Hermano por muchos Años su valentía, su entereza ayudando a preservar nuestro Culto. En esta tu nueva faceta con tu Nuevo bebe (libro) te deseo de todo Corazón que tengas mucho éxito, que puedas alcanzar nuevas fronteras, abrir nuevas conciencias. Gracias por compartir tus conocimientos con El Mundo, tal vez si El Mundo te conociera como Yo he tenido la oportunidad y privilegio en estos años podrían darse de cuenta que solo un adjetivo lo describiría a usted. Mi Viejo como Yo le llamo con mucho respeto. Suerte Señor Enciclopedia ya que usted. Es un mundo lleno de Secretos y Tratados. De parte de un humilde Servidor, Hermano, y su Amigo!
EFRAIN  MEDINA TATA BUTAKO.
PD; el señor Enciclopedia Entuala Kongo
El escritor Entuala Jajajaja
Compartelo para que sepan que cada cual tiene la Suerte que merece
Muchos me han querido imitarme, pero el original soy yo entuala, mis padres me dieron una buena educación, que por herencia tenemos que cargar con ella, desde ellos, hasta mis nietos.
Y a ti fulanito de tal que te enseñaron tus padres solo envidiar a los demás, que no sabes que la Lealtad moral es el principio de la vida. Ya mis libros tienen, el  alto nivel, el total de ratings de cinco Estrella. Tampoco sabes que cada cual tiene la suerte que merece, el envidioso es un ser frustrado, Como dice Obegdi, si no lo sabe,yo te voy a decir, aqui fue donde se repartio la sabiduria envidioso, tu te hace el loco, pero yo soy tu Doctor en la literatura, asi que no copie no fantasmee, que llego el kambumbo nene
(760) 265-9070
http://www.amazon.com/gp/offer-listing/1463303998/ref=olp_page_1.
http://www.ebay.com/itm/172060257820?euid=
2a4c8eb96b6644edb7c3294367ab087f&cp=1
Share it to know that everyone has the luck he deserves
Many have wanted to imitate me, but I am the original Entuala, my parents gave me a good education, inheritance we are saddled with it, from them, even my grandchildren.
And you so and so your parents taught you just envy others, do not know that moral Loyalty is the beginning of life. And my books have the high level, total five-star ratings. Nor do you know that everyone has the luck they deserve, the envious is a frustrated being, as Obegdi says, if you do not know, I'll tell you, here's where the envious wisdom was partitioned, you makes you crazy, but I I'm your Doctor in the literature, so do not copy fantasmee not, I get the baby kambumbo
(760) 265-9070
http://www.amazon.com/gp/offer-listing/1463303998/ref=olp_page_1.
http://www.ebay.com/itm/172060257820?euid=
2a4c8eb96b6644edb7c3294367ab087f & cp = 1
           The Friend Butako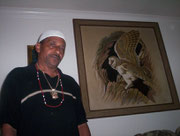 The secrets of the Palo Mayombe intense. Introduction
Remember that any tree Seco stone throws to grab fruit.
I would invite the reader to accompany me on this fabulous journey that our Tatandi Entuala Kongo to the fascinating world of the Palo Exotic. Being able to have the privilege of being guided our steps along the path of teaching is an honor that few can enjoy. The wisdom of this great character product Treasury Councils in Cuba. The Power have in our hands a little Teaching Legacy of Our Ancestors from Cuba; It is the purpose of this book, which hopefully will be of great help to all our brothers and friends in their evolutionary development of their spiritual lives. The Tatandi Sunday B. Lage this work dared to challenge the limits of the scheme's Teachings to give some light to the various unknowns and questions of many practitioners of our creed without preliminary estimate time or anyone, regardless of their spiritual development in La Rama del Palo. It is the interest of the distinguished Tatandi of this wonderful work that puts in your hands, dear reader Religion preserve this for future generations. Seed germination hope in the hands of all of you. My dear readers. Really we never know the course to take the leadings of this book, but yet in the same way that no one can trace the course and more wind Source however is so necessary The Air in our lives and always with us but not let's see; so we hope that all spirits with his hand to all people who in one way or another want to find this religion with faith, hope, and Respect. And, for all those whose positions have always been projecting his rebellious spirit and maintain a stout position all evolutionary movement, you are. The greatest inspiration to continue expanding our faith to all corners of the world. This book will navigate the contours of Patipembas will live in the memories of Tata Nkizis in their magic, Basics, and closely guarded secrets until today. With all my heart I express my friend and brother for many years his courage, his integrity helping to preserve our worship. This your new facet with your new baby (book) I wish with all my heart that you have a lot of success, you can reach new frontiers, open new consciousness. Thank you for sharing your knowledge with the world, perhaps if the world knew you as I have had the opportunity and privilege in these years could be of just an adjective that would describe it to you. My Old as I call him with respect. Lord Encyclopedia luck as you. It is a world full of secrets and Treaties. From a humble servant, Brother, and Friend
TATA BUTAKO Efraín Medina.
 P.S; Mr. Encyclopedia Entuala Kongo